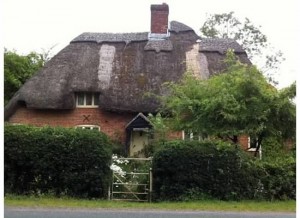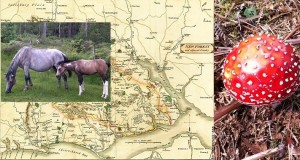 IF THIS WALK IS FOR A GIFT, SELECT GIFT CARD
Once you have made your booking you will receive a confirmation email accompanied by a check list and directions for the meeting point.
Fungi walks are available for the following dates in the New Forest 2019. Please select the required date to begin the booking process.
The New Forest is a former royal hunting area nestled in Hampshire in the south of England. It was created in 1079 by William the Conqueror as a hunting area, principally of deer. It is a unique area of historical, ecological and agricultural significance, and still retains many of the rural practices conceded by the Crown in historical times to the local people. This primarily is the the pasturing of ponies, cattle, pigs and donkeys in the open Forest by the local inhabitants. It is not uncommon to see half a dozen pigs alone in a secluded area foraging for acorns. Of course, you will also see a number of wild ponies quietly grazing. The fungi of the forest marches to the beat of its own drum and you are never quite sure what you are going to find in this beautiful spot. One thing is guaranteend though, and that is a lovely half a day looking around this National Park.
Forays begin at 10am and last for around three and half hours. In order to maintain a personal approach numbers will be limited to approximately 20 people per foray, excluding children. It is hoped that these forays will give those that attend a chance to interact with the natural environment in a responsible and respectful manner and to learn about the fungi of the New Forest.
Once you have booked you will be sent directions and maps fot the meeting point.
In terms of attire,  we are walking off the beaten track in many of these walks so please have a sensible pair of walking shoes or 'wellies' if it's wet weather. If it is raining I would suggest waterproof trousers as well as jackets if you have them available. Layers always work well with our unpredictable British weather too………it's amazing how changeable the climate can be within several hours.
Bring a packed lunch or snack as we will take a break for 30 minutes or so and of course bottled water. It doesn't hurt to have a compass too as every now and then we can lose someone and cell phone signal can sometimes let us down.